Prefabricated pools Malta – The best guarantee is represented by our Seriousness and competence in the field of prefabricated swimming pools Builders Malta.
Prefabricated pools Malta. Is worth nothing also a guarantee of 50 years in the precast pools left by a company born yesterday, and that is not certain yet exist in a year. A company that has a history, an established name and position in the market has more interest in protecting its image.
The philosophy that guides the Olympic Pools is in fact to build the best pools ensuring, thanks to industrialization, the maximum cost savings to invest in exclusive accessories that are reassessing the pool, making it unique, exclusive, tailored to each individual customer.
Prefabricated pools Malta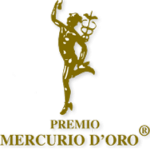 Between 1999 and 2014 we built and deployed thousands of swimming pools kits in Trapani, Palermo, Messina, Malta, Syracuse, Ragusa, Agrigento, Caltanissetta and Enna both public and private use. and received many national awards, one of many the "Italy that Works Award" for helping with our work in the defense of the economy of the whole country, creating new jobs, and the Mercurio D'Oro award the professionalism with which we differ in our industry.
Thanks to the quality of our materials and partnerships with the world's best companies for the production of components for pools, we were able to receive each of the first to the most important national level ever for builders of swimming pools
The PREFABRICATED POOLS are one of the services offered by the company. These PREFABRICATED SWIMMING POOLS are realized with the use of specific materials for the production of PREFABRICATED SWIMMING POOLS. The sale of POOLS PREFABRICATED Malta is offered by highly qualified staff with years of experience in the field of POOLS PREFABRICATED Malta. The company also deals with the management and maintenance of PREFABRICATED SWIMMING POOLS. All staff involved in POOLS PREFABRICATED Malta deals available also for the installation of PREFABRICATED SWIMMING POOLS.